If you're an international student at a university in the U.S. or anywhere around the world, this is an overwhelming time.
At Study in the USA, the safety and well-being of our partners, students, and the global community is our top priority. We are committed to supporting our international students during this time of uncertainty and challenging circumstances. Our team is here to help, and we encourage you to reach out and let us know how we can be of assistance.
Yurtdışında eğitim görmeyi planlamak, heyecan vericidir, bazen de gözünüzü korkutabilir; o yüzden size rehberlik yapmamıza izin verin.
Yer veya kategori ile program arayın.
Okulları ücret, yer ve bölüm olarak listeleyin, arayın ve karşılaştırın.
Boarding Schools in the USA Sitesine Hoşgeldiniz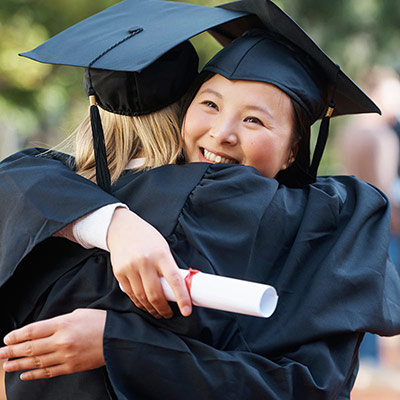 ABD'de İngilizce öğrenmek ister misiniz?
Eğer yurtdışında eğitim rüyanız ise ve bir Amerikan kolejinde veya üniversitesinde İngilizce konuşmayı öğrenmek istiyorsanız, doğru yerdesiniz. Boarding Schools in the USA, uluslararası öğrencilere yönelik ana eğitim rehberidir. ABD'deki üniversitelerle ve İngilizce dil okullarıyla doğrudan BoardingSchoolsUSA.com üzerinden ücretsiz olarak iletişime geçebilir, onlardan bilgi talep edebilirsiniz. Ayrıca ABD ve Kanada'daki yatılı okulları da site içinde bulabilirsiniz.
A.B.D.'deki yatılı okul ve lise programlarını, yaz okullarını ve üniversite öncesi hazırlık programlarını bulmak için ABD'de Okul Arama butonundaki Yatılı Okullar başlığına tıklayın.
Öğrenci GÖrüşleri
Your publication is important to us. It provides vital information for the advisers who come to our EducationUSA Advising Center and to thousands of students who visit educational fairs in Peru.

Fulbright Commission

Lima, Peru

My office does so much outreach that I absolutely have to take materials with me to the schools for distribution to the kids and their parents. Thank goodness that you still print and distribute the magazines to advising centers.

Director USEIC (formerly EducationUSA)

Singapore

StudyUSA.com has brought me a lot of ideas about USA. I have learnt about many opportunities being offered to international students.

These are wonderful resources and very helpful for the students.

U.S. Educational Advisor

Riyadh, Saudi Arabia

You are the first internet organization that has responded in such a completely informative way. Thank you I am totally impressed.

I am more confident and I believe StudyUSA.com is very useful for people who want to study in USA.

Kee (began study Fall 2012 at Old Dominion University)

Thailand

Our local students love the magazines, many have traveled abroad thanks to them.

IMAC Spanish Language Programs

Guadalajara, Mexico

I'm studying American English in Wroclaw, Poland but I want to start some studies in the USA in 2 years time. In my opinion, your website is very helpful. I have a wide range of variety of all offers I received and I can choose exactly what I want to study. Thank you.

Paulina

Philological School of Higher Education in Wroclaw, Poland

Usually people approach consultancy in home country who would assist them for admission and visa procedure—this site was a close substitute for it. I went to every section of the website which really helped me for improving my knowledge on U.S. education

Srikanth

University of Dayton Alumni